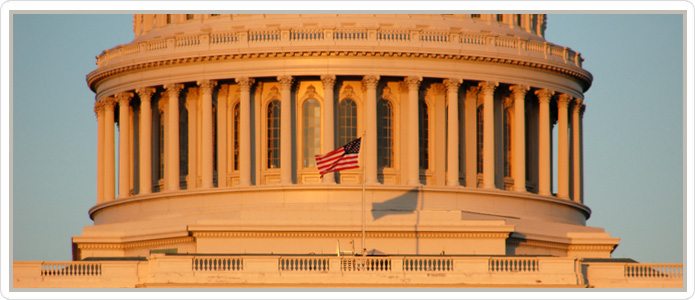 Advisory Board

Senator Don Nickles
Mary Beth Chapman
Marnie Funk
Sarah J. Gesiriech
Kerry Hasenbalg
Rich Masters
Kathleen Strottman
John Towriss
Joe Vasapoli
William F. Whitsitt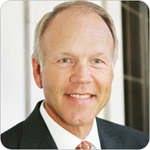 Senator Don Nickles
President and CEO
The Nickles Group
Don Nickles was elected to the U.S. Senate in 1980 at age 31 and served the state of Oklahoma and the nation for 24 years. He was a key member of the Senate Republican Leadership for more than a decade – serving as Chairman of the Republican Senatorial Committee, Chairman of the Republican Policy Committee and as the Assistant Republican Leader from 1996-2002. Nickles was Chairman of the powerful Senate Budget Committee during his last two years in the Senate, and was a senior member of both the Senate Finance Committee and the Energy and Natural Resources Committee.
Nickles was born in Ponca City, Oklahoma, and graduated from Oklahoma State University where he started his first small business, a janitorial service. He worked as Vice President and General Manager of Nickles Machine Corporation and served two years as a State Senator before being elected to the U.S. Senate in 1980. Nickles built a legacy of advancing free-enterprise causes throughout his Senate career – from natural gas deregulation and the repeal of the windfall profits tax in the 1980s, to the repeal of onerous ergonomics regulation, and the fight against federalized health care during the Clinton administration. He built a reputation as an effective negotiator able to form bipartisan coalitions.
Nickles was the primary author of several major pieces of adoption legislation including the Child Citizenship Act of 2000 which provided for automatic citizenship of foreign adopted children. He also introduced the Intercountry Adoption Reform Act (ICARE) which proposes to simplify and streamline the foreign adoption process and the Natural Born Citizen Act (NBC Act) which provides that children born in the U.S., or born abroad to a U.S. citizen, or adopted abroad by a U.S. citizen can run for President of the United States.
After retiring from the Senate in January 2005, Nickles formed a new consulting and business venture company called The Nickles Group. The company provides strategic advice, policy development, and political execution for clients seeking to engage in the federal legislative or executive process.
Nickles and his wife, Linda, reside in Virginia and have four children and five grandchildren.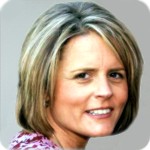 Tucker Photograpy © 2007
Mary Beth Chapman

Mary Beth Chapman is the wife of award-winning singer/songwriter, recording artist Steven Curtis Chapman. They live in Franklin, Tennessee and have been married for 23 years. They met in college after being assigned the same mailbox because they had the same last name. (Mary Beth's maiden name was Chapman.)

Mary Beth's oldest daughter Emily; through her prompting, prayers, and handwritten pleas of an 11 year old, eventually convinced her parents to adopt a little girl from China. That journey has led to two other adopted daughters in Mary Beth and Steven's home, and a passionate awakening to help others who hope to adopt.

Together, Mary Beth and Steven founded the organization Shaohannah's Hope to care for orphans by engaging the church and helping Christian families reduce the financial barrier to adoption. Launched in 2003, Shaohannah's Hope has assisted over 1600 families. Additionally, the foundation endeavors to care for orphans around the world. The Chapmans have six children, including the three little girls adopted from China.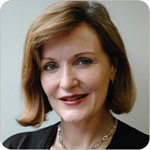 Marnie Funk
Vice President of Communications/Washington
Shell Oil Company
Marnie Funk is the Vice President of Communications/Washington for Shell. She spent the first dozen years of her career as a newspaper journalist in Salt Lake City, Utah, winning more than a dozen state and regional journalism awards. She worked in political communications on Capitol Hill for a decade, serving as press secretary for the House Republican Conference and communications director for the House Resources Committee and Senate Energy & Natural Resources Committee. In 2005, Ms. Funk adopted a baby girl from Gaoyou in the Jiangsu Province of China. She is an enthusiastic advocate of the joys of adoption as a single mother and a cheerleader for friends and acquaintances on their adoption journey.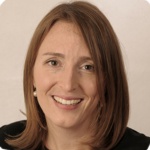 Sarah J. Gesiriech
Principal
127 Global Strategies
Sarah Gesiriech is Principal of 127 Global Strategies, a consulting firm specializing in public policy and government relations with a primary focus on domestic and international child and family protection and education policy. Prior to creating 127 Global Strategies, she served as Education Advisor to the Office of the First Lady at the U.S. Department of Education, acting as senior advisor and primary liaison for domestic and international education policy issues and events. In this role, she also led efforts to promote the Helping America's Youth initiative dedicated to connecting caring adults with youth. She was also Director of the Department's International Affairs Office.
Ms. Gesiriech has worked in the field of child and family protection for more than 15 years. She was a member of the White House Domestic Policy Council, informing child protection policy and program decisions, including child welfare, missing and exploited children and domestic and international adoption policy. She also served in the Deputy Secretary's Office at the U.S. Department of Health and Human Services (HHS), assisting the Secretary and Deputy Secretary in policy development, oversight and approval of Department regulations for priority areas including child and family services, youth development, international HIV/AIDS and trafficking in persons.
In addition to her executive branch experiences, Ms. Gesiriech worked on Capitol Hill as a senior advisor to U.S. Senator Charles Grassley on child welfare and adoption, health care and foreign affairs policy. She advised Senator Grassley on drafting and authoring significant sections of the bipartisan Adoption and Safe Families Act (P.L. 105-89), a landmark piece of child welfare and protection legislation. As senior staff on the Pew Commission on Children in Foster Care, she contributed to the development and release of Fostering the Future: Safety, Permanence and Well-Being for Children in Foster Care, an innovative and viable set of policy proposals to improve the U.S foster care system. She also co-created A Child's Journey Through the Child Welfare System, a web-based narrative and interactive model that describes the typical progression a child makes through foster care. As Associate Director for Grants/Communications at the Dave Thomas Foundation for Adoption, she administered foundation giving and policy development.
Ms. Gesiriech's expertise in the area of child welfare and adoption has been further enhanced by her personal experience of being adopted as well as having seen the joy that adoption has brought to other members of her family.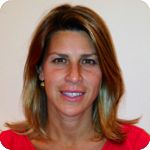 Kerry Hasenbalg
Former Executive Director
Congressional Coalition on Adoption Institute
For more than a decade, Kerry Hasenbalg has worked on behalf of abused, neglected and vulnerable children. Kerry is co-founder and former Executive Director of the Congressional Coalition on Adoption Institute (CCAI), which serves as an informational and educational source to members of the United States Congress concerning adoption and the needs of orphans and foster children.
Well known in the child welfare community as a gifted speaker and teacher, Kerry has spoken on social welfare topics at such notable locations as C-Span live, Capitol Hill, JCICS, NCFA, National Council for Faith-Based Youth, Moody Broadcasting, Family Life, Focus on the Family, and in churches around the nation. She has traveled to over 30 countries and met with many presidents, prime ministers, and various leaders of government regarding the welfare of orphans, including nations such as China, India, Russia, Romania, Guatemala, and Uganda.
Mrs. Hasenbalg is married to Scott Hasenbalg, the Executive Director of Shaohannah's Hope. Kerry invests her time supporting Scott and the Shaohannah's Hope team on a volunteer basis while writing and speaking on occasion, but most importantly, being a mother to their two children.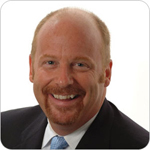 Rich Masters
Partner
Qorvis Communications
Rich Masters joined Qorvis Communications in 2003 as managing director and became a partner in 2007. Masters is recognized as one of the top political and media relations experts in the United States and manages Qorvis media relations practice. In addition to developing and implementing multi-million dollar PR campaigns, Masters initiated Qorvis' state-of-the-art media training studio in the company's Washington D.C office where clients learn to "meet the press" and communicate their messages through any broadcast media.
Masters came to Qorvis after serving more than six years as top policy and communications advisor to U.S. Senator Mary L. Landrieu (D-LA). He is a frequent spokesperson and regular TV and radio commentator on political issues. In a recent profile in The Atlantic Monthly, Masters was called the "Jedi Master to television pundits", and NPR has referred to Masters as the "Professor of Punditry." He is currently an on-air contributor to FOX News, MSNBC and the BBC, and is a fill-in host for the nationally syndicated host of the "Bill Press Show." Masters has served in nearly every capacity in broadcasting. From Rock-n-roll Disc Jockey in Davenport, Iowa, to weatherman in Moline, Illinois, to Emmy nominated TV anchor and political reporter in Louisiana, Masters knows the broadcasting industry from the inside out.
Masters is married and the father of two; one child through birth and the other through adoption.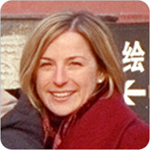 Kathleen Strottman
Executive Director
Congressional Coalition for Adoption Institute
For nearly eight years, Kathleen Strottman served as a trusted advisor to Senator Mary L. Landrieu. As the Legislative Assistant on Education, Health and Domestic Social Policy for Landrieu, Kathleen worked to pass legislation such as the No Child Left Behind, The Medicare Modernization Act, The Inter-Country Adoption Act, The Child Citizenship Act of 2000, the Foreign Operations and Labor Health and Human Services Legislation. As the Senator's Legislative Director, Kathleen managed the Senator's ten person legislative team and advised the Senator on all issues of policy.
Prior to joining the Senator's staff, Kathleen attended Whittier Law School's Center for Children's Rights were she graduated with honors and received a state certified specialty in juvenile advocacy. A member of the Whittier Law Review, Ms. Strottman published an article entitled "Creating a Downward Spiral: Transfer Statutes as Answers to Juvenile Advocacy."
Kathleen is married and the mother of two.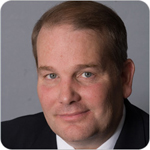 John Towriss
Executive Vice President
The McGinn Group
John Towriss spent over two decades in Television News as one of the founding journalists hired by CNN to build the organization from its humble beginnings in Atlanta to the world's largest global news organization that it is today. In his career at CNN Towriss worked at every end of the business from photographer who was once shot while covering a story to Executive Producer dispatched around the world to cover major news events to senior management overseeing all news coverage out of CNN's largest bureau in Washington D.C.
Since leaving CNN in 2002, Towriss has joined The McGinn Group and developed a consulting career working on some of the most difficult issues of our day. Towriss oversees much of the firm's work with its roster of fortune 500 clients.
Together with his wife, Carole, Towriss has adopted 3 children from the country of Kazakhstan. The adoptions were completed in 1999 and 2001 and Towriss has written often about the couple's adoption experiences. A chronicle of the couple's second adoption trip to Kazakhstan can be found on CNN.Com (www.cnn.com/specials/2001/newamericans). Mira, Dara and Johnny were infants when adopted but today are busy grade schoolers. A third daughter, Emma, is John and Carole's biological child and is in middle school.
Towriss continues to stay active in journalism and pursues his interest in promoting adoption by writing a regular column for Adoption Today Magazine. Towriss also sits on the board of the International Center for Journalists based in Washington D.C. The Towriss family resides in Silver Spring, Maryland.
Joe Vasapoli
Partner
Ryan, Phillips, Utrecht and MacKinnon
Mr. Vasapoli has extensive experience in regulatory and legislative policy making.
Mr. Vasapoli managed regulatory issues for Cinergy Corporation, a leading electric and gas holding company, in 1995 and 1996. During the Bush Administration, Mr. Vasapoli was Special Assistant to the Deputy Secretary of Energy, where he played a leading role in crafting the natural gas and electricity provisions of the Energy Policy Act of 1992. During the Reagan Administration, Mr. Vasapoli was Republican Counsel to the House Energy and Commerce Committee.
Following his Capitol Hill service, Mr. Vasapoli joined the law firm of Skadden, Arps, Slate, Meagher & Flom, where his skills in legislative and regulatory advocacy benefited many clients in the electricity, gas, securities and telecommunications industries. Mr. Vasapoli also served in a number of posts at the Federal Energy Regulatory Commission (FERC) during his career, including Special Assistant to Commissioner Sousa.
Mr. Vasapoli holds an undergraduate degree from Georgetown University and a Juris Doctorate from William and Mary Law School, where he was an associate editor of the law review. He is a member of the Virginia and District of Columbia Bars, and the Energy Bar Association.
Mr. Vasapoli is married and the father of two children who joined his family through adoption.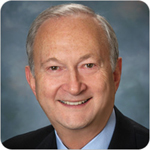 William F. Whitsitt
President
The American Exploration and Production Council
William F. Whitsitt is a policy consultant in Washington, DC. He provides public affairs and policy advice, issue management and representation to a range of clients. He specializes in energy, environment and international trade policy, and also works with his clients on broad public affairs and communication strategies and tactics.
Dr. Whitsitt is President of, and represents, the American Exploration & Production Council, a trade association made up of the largest US independent natural gas and oil exploration and production companies.
Prior Public Affairs and Government Relations experience includes having been Director, Government Affairs, for one of the world's largest law firms. Dr. Whitsitt is also a former Vice President of worldwide Marketing and Public Affairs for US independent Oryx Energy Company that became part of Kerr-McGee and then Anadarko Petroleum Corporation.
Before Oryx Energy (then Sun Exploration and Production) became independent, Dr. Whitsitt was Director of Legislative Affairs for the parent Sun Company. He has also been chief of staff to a US Senator and a legislative assistant in the Senate and House of Representatives.
Prior to his government service, Dr. Whitsitt formed and directed the Montana Television Network news organization and was a CBS News Fellow at Columbia University. He received his doctorate in Public Administration from The George Washington University in Washington, DC, where he currently teaches a graduate level course in public policy formulation.
Dr. Whitsitt has been appointed jointly by Secretaries of Commerce and United States Trade Representatives to serve under three presidents as an international trade advisor. He is currently Vice Chairman of the Industry Trade Advisory Committee on Energy and Energy Services (ITAC-6).
He and his wife, Kristy, have four children.
Help EACH continue to advocate on behalf of adopted children...more.
Help Support the Cause!
EACH needs your help to achieve equal treatment of all children of American citizens whether they were adopted by or born into an American family. Please voice your support for this cause by joining EACH. Membership is free!...More