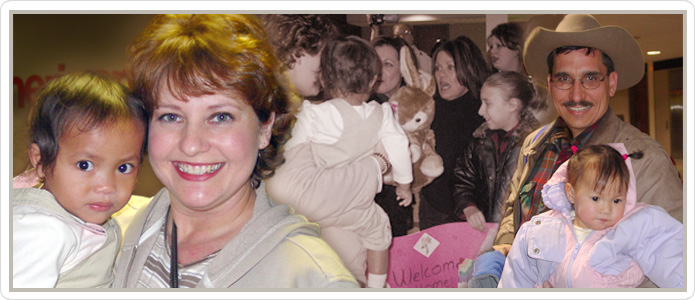 FFO Act: Why Needed?

The Societal Problem
o Despite the good efforts of countless governments and nongovernmental organizations, millions of children remain outside of the protection, permanency, safety, and love of a family. Without the care of a family, these children are forced to live on the streets, in child-headed households, or in institutions. The number of children growing up without parents is at epidemic levels -- and growing. We have no good numbers about how many children are growing up in orphanages and foster care worldwide, but various organizations have documented 30 million kids who have lost both parents worldwide and UNICEF estimates that there are 13 million orphans in Sub-Saharan Africa and 132 million children are vulnerable because one parent is dead. Their focus, however, is primarily on HIV/AIDS in Africa. Millions of children languish in orphanages across the globe.
o The impact to society – of millions of children growing up without parents -- is devastating. While there is no global, definitive data, it has been estimated that over 70% of prison inmates are former foster youth. Without a permanent family, the risk to homelessness, suicide, an incomplete education, teen pregnancy, is all far greater – in our country and around the world.
o Cost benefit analysis data shows that effective, high quality interventions to improve parenting skills and reduce child maltreatment save between $2 and $8 dollars for every dollar spent. In a global economic crisis it only makes sense that every country would begin to invest in permanent family care.
How Institutions Hurt Children
o It is widely understood that parents are essential for the healthy development of a child, a healthy country and a productive global economy. Research conducted in the 50s indicates that infants who do not receive touching, holding and stimulation fail to thrive and may suffer life-affecting physical and emotional stressors, if not death. We have known for a long time that parental care is essential. We also know that life without parents is tough on kids and that the need to be part of a family is primal. Children in foster care and orphanages crave families to call their own.
o Neither foster care nor orphanage care is healthy for children. Research indicates that children in institutions often are precluded from normal development. Dr. Dana Johnson at the University of Minnesota found "Lack of stimulation and lack of consistent caregivers, suboptimal nutrition and physical/sexual abuse all conspire to delay and sometimes preclude normal development, speech acquisition and attainment of necessary social skills. Many [orphanage children] never find a specific individual with whom to complete a cycle of attachment. Physical growth is impaired. Children lose one month of linear growth for every three months in an orphanage. Weight gain and head growth are also depressed. Finally, congregate living conditions foster the spread of multiple infectious agents. Clearly, without that permanency, children do not grow to their full potential."
Benefits of the Families for Orphans Act
o With the introduction of the Families for Orphans Act we take action to ensure that children everywhere have the best opportunity for the full and harmonious development of his or her potential – by growing up in a permanent family.
o The Families for Orphans Act can help all countries get on the path to economic security – investing financial resources wisely – saving $2 to $8 for every dollar spent to raise children in permanent families.
o The Families for Orphans Act will help improve global security -- by keeping children connected with permanent caring adults who support them daily and influence the steps they take for the future. The numbers of children available for recruitment for child soldiers, terrorists and human trafficking will be dramatically reduced.
Who the Families for Orphans Act Serves
o The Families for Orphans Act is a bill that focuses on serving the needs of orphans, those children who lack permanent parental care because of the death, disappearance of or the legal permanent relinquishment of the child by both biological parents, a child who is living in an institution or a child whose biological parents' rights have been terminated.
Problems with Current US Government Programs
o Permanent family care must become a greater global priority. And, despite the United States' interest in developing a comprehensive global strategy for providing permanent parental care for orphans, the United States lacks a clear, dedicated diplomatic authority to represent these interests.
o A review of current federal programs suggests that there are at least three barriers standing in the way of the United States being a leader in providing a family for every child. First, current U.S. funded orphans programs are disorganized and disconnected, neglect the needs of millions of children, and impose a wide variety of different policies and priorities, creating in some cases mutually exclusive strategies. Secondly, officers working to address the needs of orphans lack the authority, visibility and resources needed to make a real difference in this area. Finally, fully addressing the needs of orphans requires the U.S. to advise and support other countries in the development of child welfare systems that offer permanency for orphaned children and the fact is the current infrastructure is not set up to engage in this level of diplomacy.
What the Families for Orphans Act Proposes
o The Families for Orphans Act proposes to establish the Office of Orphan Policy, Development and Diplomacy, a specialized office within the U.S. Department of State. Headed by a specially appointed Coordinator, this Office would be responsible for developing and implementing a comprehensive, evidence-based strategy to support the preservation of families and the provision of permanent families for orphans. When our diplomats are working with countries to help prevent terrorism and child trafficking, and addressing problems that impact productivity in societies, they will have an additional service to offer – and our government will be set up to identify and develop government infrastructures, services and programs that help forge permanent family care in different cultures. Permanent family care can take a variety of shapes – we focus on legally-recognized relationships between responsible adults and children without parents, who are growing up in orphanages and foster care outside the United States. It supports policy, technical assistance, and communications for adoption, legal guardianship, and legal kinship care. The bill also contains resources for preserving families, seeking social, therapeutic and financial programs and services designed to enable birth families to provide safe, permanent, and nurturing care to their children and strengthen and support families at risk of dissolution, separation or domestic violence.
What the Office of Orphan Policy, Development and Diplomacy will Do
The new Office has eight functions:
o It will advise the Secretary of State and President in all matters related to global family preservation and permanent parental care for orphans.
o It will represent the US in all matters and cases relevant to family preservation and permanent parental care. Such representation would include contacts with foreign governments, non-governmental organizations, intergovernmental agencies and special agencies of the United Nations and other international organizations of which the US is a member and multilateral conference meetings. It would also include all activities related to the diplomatic responsibilities delegated under the Hague Treaty on Intercountry Adoption.
o It will develop strategy – advising and supporting the Department of State in the development of a comprehensive, global strategy for the preservation of families and the provision of permanent parental care for orphans. As part of this strategy, the Coordinator will also engage other governments in the development of sound policies in these same areas. More specifically, this new office will provide assistance with the drafting of legislation, the development of public and private social systems, workforce training and infrastructure development. Finally, as part of this function, the Department of State will host a biennial Preservation of the Family and Permanent Parental Care Conference.
o It will help to coordinate all foreign policy and assistance related to global family preservation and permanent parental care for orphans. The coordinator will work with the Secretary of Health and Human Services and other relevant US government agencies to maintain consistency between US foreign and domestic policy on family preservation and permanent family care.
o It will communicate -- working to build awareness of the purposes of the Office of Policy Development and Diplomacy and its activities. As part of this function, the Office will host a website that will include information related to the problem and potential solutions.
o It will oversee the development of research and reports designed to expose the problems facing the world's orphans and provide support for evidence-based solutions for addressing these issues. As part of this function, the Office will engage in a biennial census of all children who live outside parental care, collect data related to series of policy and practice indicators on the capacity of foreign governments to offer permanent parental care for their children and provide an annual report to Congress.
o It will oversee grants – including the implementation of three new grant programs directly related to preserving families and providing permanent parental care for families.
The Interagency Policy Coordinating Committee
Beyond the responsibilities of the Office, an interagency policy coordinating committee will be created to advise the Office of Orphan Policy, Diplomacy and Development in the development of the global strategy and the coordination of domestic and international efforts on behalf of orphans. The leaders of all US government agencies working on trafficking, homeland security, health, safety and protection of children without parental care and permanent family care for children will all be represented.
Minimum Standards for Preservation of Families and Permanent Family Care
With the passage of this bill, we will begin to shed light on the state of children languishing in orphanages and foster care around the world. The bill establishes a set of minimum standards for the preservation of families and provision of permanent parental care by foreign governments. These standards are designed to ensure that partner countries are making efforts to reduce the number of children abandoned, reunify children with their families when possible and promote adoption and guardianship as appropriate. They are also designed to ensure that countries are dedicating an appropriate amount of resources and visibility to these issues.
Description of Families for Orphans Act Grant Programs
Three targeted grant programs will be created to support the preservation of families and provision of permanent parental care for orphans.

o One for making assistance available to foreign governments that demonstrate success in meeting the majority of the minimum standards and for bonus payments for foreign governments that are meeting or exceeding the minimum standards to improve and build upon their work.
o A second to support non-governmental organizations in developing and implementing programs designed to preserve families and provide permanent parental care for orphans.
o And an exciting global best practices pilot of a model program, based on best practices for preserving and reunifying families and providing permanent parental care for orphans. Five pilot sites in different regions of the world will help identify and replicate best practices in family preservation, reunification and permanent parental care for orphans.
Why is a new office needed within State?
o The orphan epidemic is fast upon us and change is not occurring within the U.S. Agency for International Development (USAID). For the past ten years or more organizations have worked to try to engage USAID in the need for permanent families for children. Unfortunately, global health issues, HIV/AIDS, education, and other priorities have led the Displaced Children and Orphans Fund to continually communicate that permanency for children is compelling but not a priority. In spite of billions of dollars of AID being applied to a variety of social problems, family support for orphans is not a priority. Permanent families for orphans are an important preventative intervention which could ultimately reduce international aid spending on areas which would be a family responsibility.
o Public Law 109-95, was passed with the concept of providing additional support to orphans and established a Special Advisor for Orphans and Vulnerable Children. This is not a policy-making position and the priorities of this advisor's office do not include permanent family care of orphans.
o Offices within the State Department addressing orphan issues are only involved because of the need to support Americans seeking to adopt abroad. When a country's international adoption closes because of internal problems, our diplomats have no authority to support appropriate development of a child welfare system within that country that helps the country take care of their own.
o While the U.S. offers diplomatic support on a variety of issues, our country lacks a clear, dedicated diplomatic authority to represent the interests of children forgotten in orphanages and temporary foster care worldwide. While we still have a long way to go to solve the problems of the youth languishing in foster care in this country, the U.S. and many other countries have significant knowledge about care for children without parents that needs to be shared broadly.
o The Families for Orphans Act follows the precedent of two other new offices within State which were created to handle pressing social problems: The Office of Trafficking in Persons and the Office of Global Women's Issues. While the Office of Global Women's Issues is still new, it elevates the importance of women's issues in the Administration. The Office of Trafficking in Persons has achieved unparalleled success focusing government attention on the problem of human trafficking, something that had not occurred in the existing bureaucracy.
Help EACH continue to advocate on behalf of adopted children...more.
Help Support the Cause!
EACH needs your help to achieve equal treatment of all children of American citizens whether they were adopted by or born into an American family. Please voice your support for this cause by joining EACH. Membership is free!...More